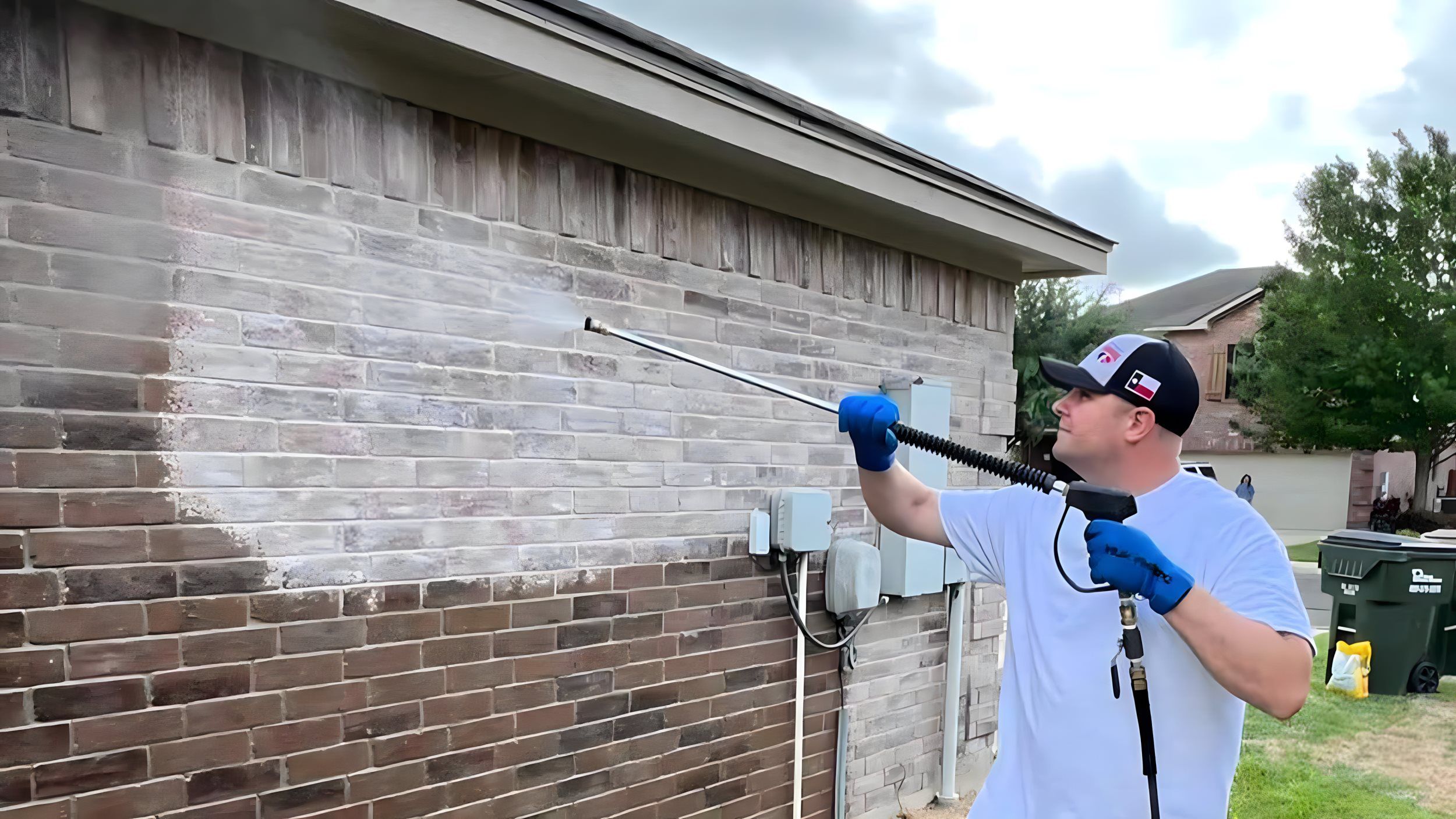 Roof Cleaning For Gentle, Safe New Braunfels Roof Care
Are you ready to get your New Braunfels roof cleaned and beautiful again? Then the roof cleaning pros you can trust to get the job done right is none other than Bleu Bison Wash Solutions!
In this part of Texas, people take a lot of pride in their homes, and that's because - like us - they love being a part of this community. Bleu Bison Wash Solutions is honored to be the company people know they can depend on when they require professional pressure washing for New Braunfels. We go above and beyond to ensure they get the results they deserve. Whether you need roof cleaning or any other pressure washing treatments, you can rest assured that when you rely on our team, you'll get a professional crew that shows up on time and treats your property with the same respect and precision that we would treat our own.
Why waste your time dealing with amateurs or swindlers when your roof needs to be cleaned? Contact New Braunfels' most dependable roof cleaning team at Bleu Bison Wash Solutions today by calling 830-730-8877.
Roof shingles can put up with a lot, but if you want them to last you for a while, they need to be maintained. Professional roof cleaning will pay for itself in the long run. The pressure washing team at Bleu Bison Wash Solutions has the equipment and expertise to ensure your roof gets a revitalizing wash.
For our roof cleaning service, we use a form of low-pressure washing known as soft washing. Soft washing is the best way to clean roof shingles because, unlike standard pressure washing, soft washing doesn't clean by expelling highly-pressurized water around. Soft washing uses a higher mixture of robust cleaning solutions to loosen up and detach any substances stuck to your roof. Once this combination of cleaning agents and heated water has gone to work, we only need to rinse off your roof to reveal a magnificent shine!
Some of the benefits you can expect from our roof cleaning include the following:
Your Go-To Source For Professional Pressure Washing
When it's time to have your exterior surfaces pressure washed, Bleu Bison Wash Solutions has got you covered! We serve residents and businesses alike, and there's no project too big or small for our team. We'd love to assist you if you need roof cleaning or any other professional service. Call on us the next time you need: