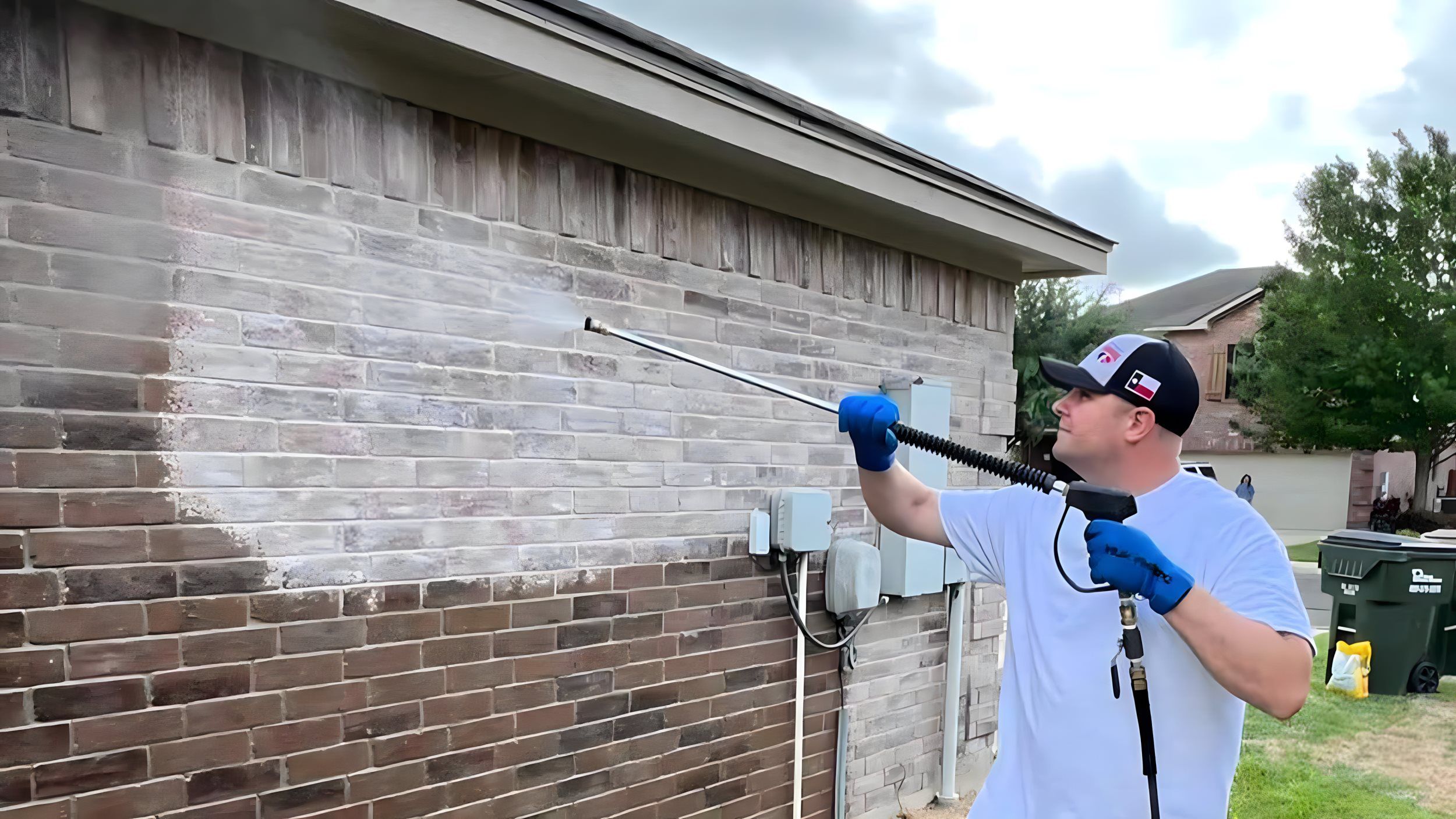 Have you found old, stuck gum somewhere on the surfaces of your New Braunfels business? Then you need the help of the gum removal experts at Bleu Bison Wash Solutions!
Keeping the appearance of your business clean and professional will help you build on the success you've already achieved. When it comes to surface cleaning for businesses, Bleu Bison Wash Solutions is the team people rely on for commercial pressure washing for New Braunfels. We're an experienced team of local professionals willing to go above and beyond to ensure stellar results. We don't believe in cutting corners and never want to leave our customers anything less than thrilled with what we achieve. If you need professional gum removal or any other pressure washing service for your business, our staff is more than up for the challenge!
When you find yourself stuck with someone else's gum, it's time to call in the herd. Contact Bleu Bison Wash Solutions for professional gum removal in New Braunfels today by calling 830-730-8877.
Power Washing - Hot Water Pressure Washing Services For Specialized Stain Removal
Old, stuck gum on one of your surfaces is a nightmare for any business owner to deal with. Not only does gum detract from the professional appearance of your business, but it can also be a health hazard to anyone who encounters it. Gum wouldn't be such a headache if it were easy to get rid of, but when this substance drys and hardens, it can be a challenge for anyone who isn't a trained professional and lacks the proper equipment. Luckily, if you're in the New Braunfels area, the gum removal experts at Bleu Bison Wash Solutions are at your service.
Our gum removal technicians employ specialized pressure washing equipment that uses heated water and advanced cleaning solutions. We're capable of uprooting any gum from your surfaces while protecting the materials beneath.
Some of the surfaces that are perfect for our gum removal team include:
Parking Lots

Sidewalks

Driveways

Pedestrian Walkways 

Foyers 

Dumpster Pads 

And More
Never let gum hurt your curb appeal again! You can always trust Bleu Bison Wash Solutions for top-notch gum removal in New Braunfels.
Commercial Pressure Washing You Can Depend On
Helping our fellow businesses in the New Braunfels area is a delight for our experienced technicians. We know that when your business looks fantastic, it reflects back on our entire community. If you need any other commercial pressure washing service along with or instead of gum removal, don't hesitate to give us a call. Some of the pressure washing treatments we provide to businesses in the area are: