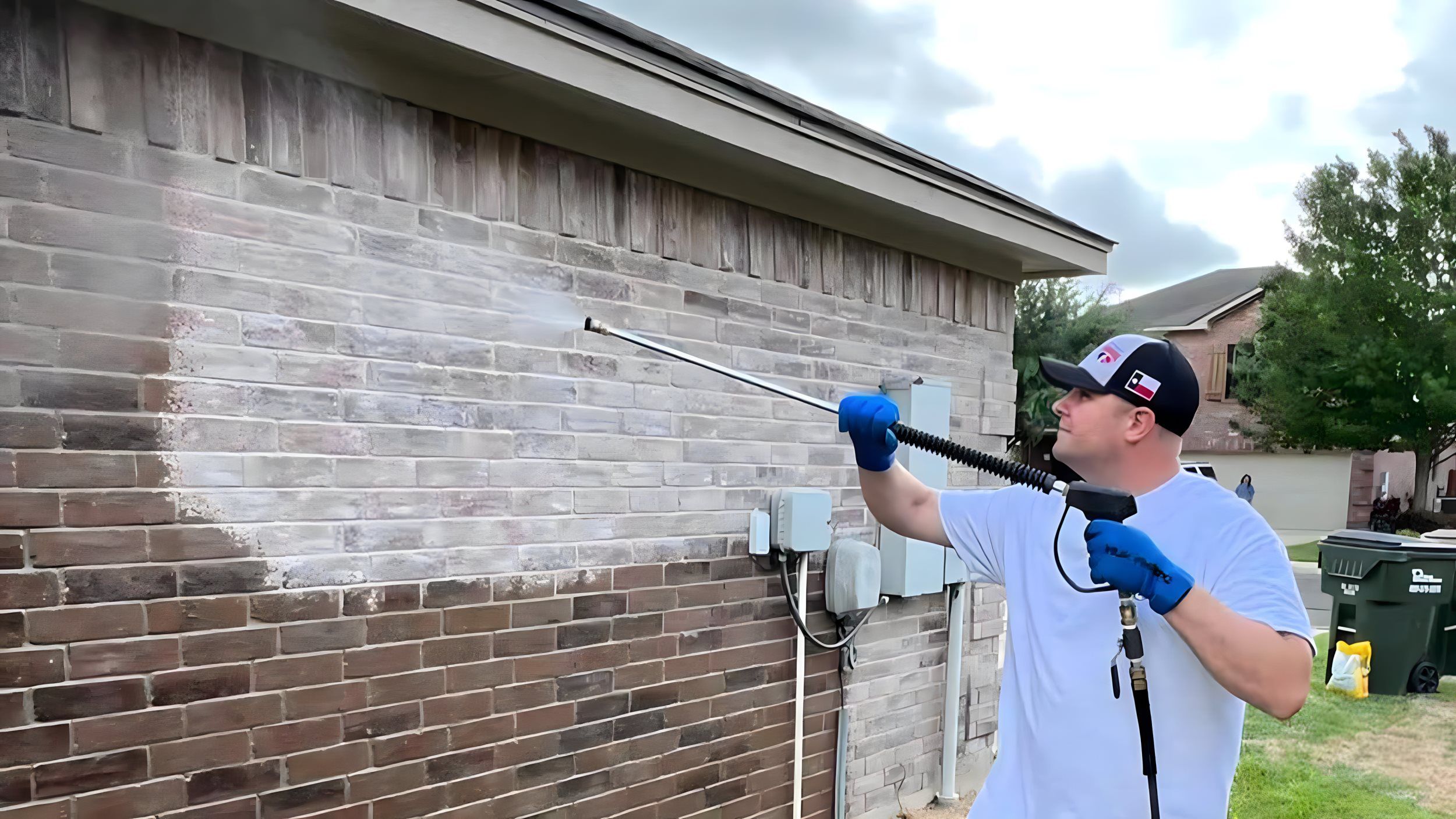 Parking Lot Cleaning For A Superior Clean On Your New Braunfels Business Property
Your New Braunfels business's parking lot or garage should always extend your visitors a warm, safe welcome, and with Bleu Bison Wash Solutions at your beck and call, you can ensure it does just that! Our professional parking lot cleaning service is just the treatment you can count on to keep your parking area clean and gorgeous.
Maintaining a trustworthy, safe, and professional image is a must for any business, and the exterior cleaning experts at Bleu Bison Wash Solutions are always happy to help those in need. We provide the most dependable pressure washing for New Braunfels, and business owners know that when we arrive on the scene, they're going to a professional team that won't shy away from hard work and always keeps their word.
If your parking area has become or started to look a little worse for wear, we're here to help. Call Bleu Bison Wash Solutions for professional parking lot cleaning in New Braunfels today at 830-730-8877.
Parking Garage Washing Pros
Your parking lot is likely the first area of your business that your new and repeat customers will interact with. Unfortunately, it's also an area that is a magnet for trash, slipping hazards, health hazards, and unsightly substances. When people drive up to your establishment, they don't want to be greeted by grime and other messes because not only does that reflect poorly on your business, but it can also be a liability concern. Professional parking lot cleaning will help keep your business in good standing with your customer base, and it will help prevent any unfortunate accidents in the future.
Our parking lot cleaning specialists have the tools and experience to give the surfaces of your parking area a deep, revitalizing clean. Here's what you can expect when you rely on our parking lot cleaning team:
Our professional pressure washing will get your surfaces spotless and elevate your curb appeal

Elimination of slippery substances such as grease, vehicle fluids, and more

Complete disinfection of your parking lot to promote a healthier customer experience

Top-notch surface protection that will help you avoid future weather damage and lessen the impact of daily wear and tear

New Braunfels Commercial Cleaning Pros
Whether it's parking lot cleaning or any of our other professional services, you can trust that Bleu Bison Wash Solutions will always give your surface a precision treatment that will exceed your expectations. We love helping our fellow businesses look their best, so don't hesitate to call us whenever you need reliable pressure washing. Some of the services we provide include:
Recent Parking Lot Cleaning Projects
Apartment Complex Parking Lot Cleaning In New Braunfels, TX
A client called and needed their entire apartment complex concrete areas to be cleaned. This included their driveways, parking areas and sidewalks. They also needed the parking lot to be striped and painted after cleaning. Unfortunately, they had tried to use another company before calling Bleu […]