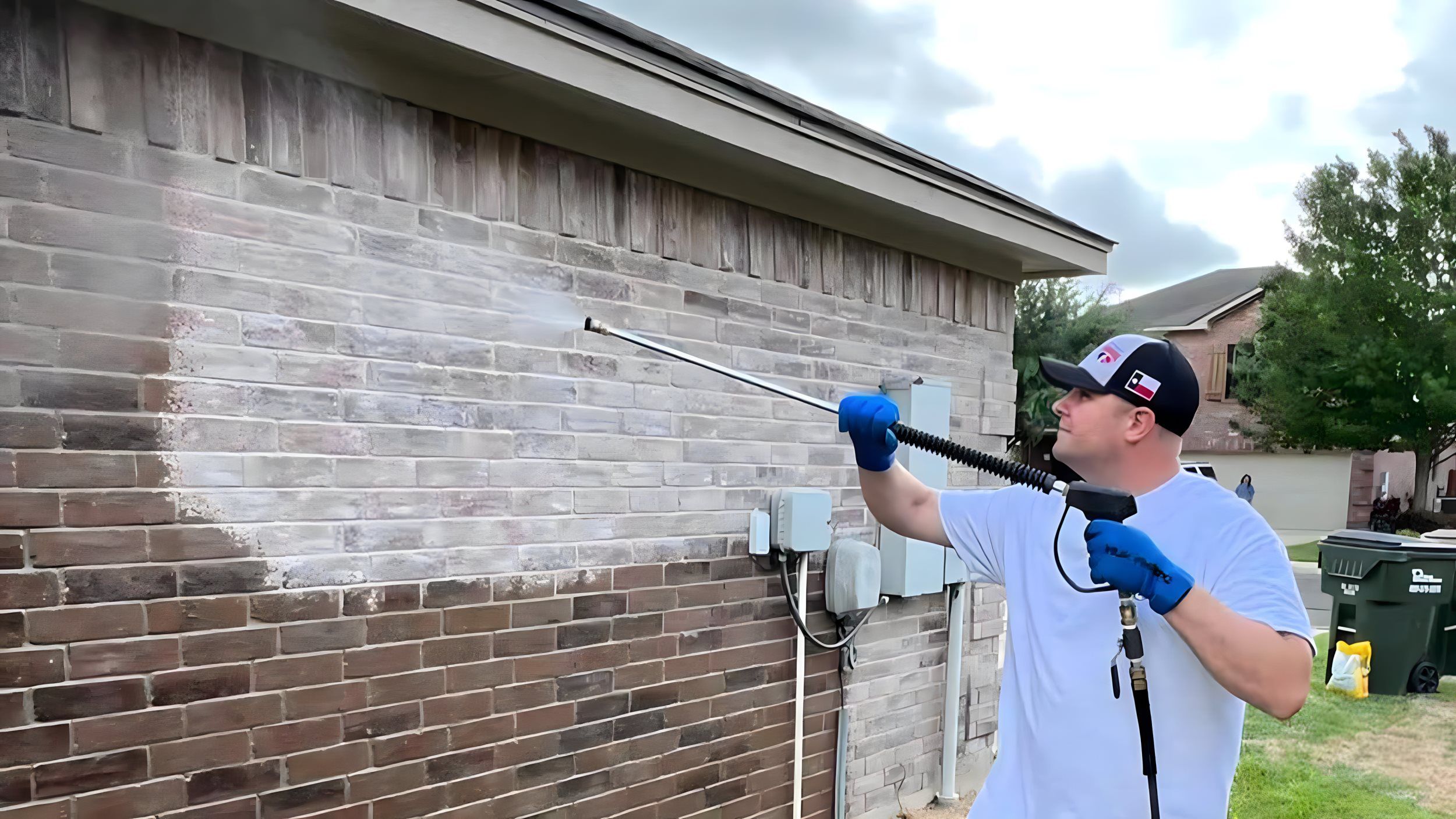 The Benefits Of Professional Pressure Washing Over DIY
The Benefits Of Professional Pressure Washing Over DIY
Anybody can call themselves a pressure washer these days, especially with the machinery so easily obtainable. But like driving a tractor or riding a horse, just because you're able to do something doesn't mean you should. Pressure washing takes a lot of training and experience to master, and there are many techniques and tricks to learn along the way.
If your property needs pressure washing you might want to consider the benefits of hiring a professional team and the risks of trying to DIY beforehand. A little bit of research might save you a lot of money in the long run and prevent a disaster that could cost you thousands.
The Right Tools For The Job
Pressure washing isn't performed by just using one piece of equipment - there are many, and many are meant for specific tasks. For instance, roof cleaning is a big job, requiring a form of pressure washing known as soft washing. Soft washing uses very little water pressure, but it's perfect for cleaning shingles because it relies on a higher concentration of cleaning solutions and specialized spraying nozzles. If you were to try to clean your roof the wrong way, you could end up severely damaging your shingles.
When you hire a pressure washing company, you won't have to stress about which attachments, machinery, or cleaning solutions to rent or buy. The professionals will bring everything they need to complete the job and achieve the best results.
The last thing anyone needs is to get injured trying to pressure wash their property themselves, but it happens every year, and the consequences can be devastating. Pressure washing machines can expel water at a force of 1400 to 4000 psi, and that's strong enough to rip through clothing, skin, tendons, and more.
Accidents can happen to anybody, but it's much less likely to happen to a trained and experienced crew. Hiring a pressure washing company will save you from the danger of DIY and take care of all the hard work for you.
If you take care of all your pressure washing yourself and don't end up with the fantastic results you envisioned, you'd almost be back to square one. There are specific methods, attachments, and techniques to achieve the best outcome, and professionals understand this well. Nothing can be more frustrating than working in vain, and DIY pressure washing is a task where this frequently occurs.
A professional company can restore the beauty of your surfaces and elevate your curb appeal to new heights. Hiring a reliable team will save you time and stress and ensure you get the best results possible.
If you need pressure washing treatments such as roof cleaning in the New Braunfels area, you can always trust the experts at Bleu Bison Wash Solutions.