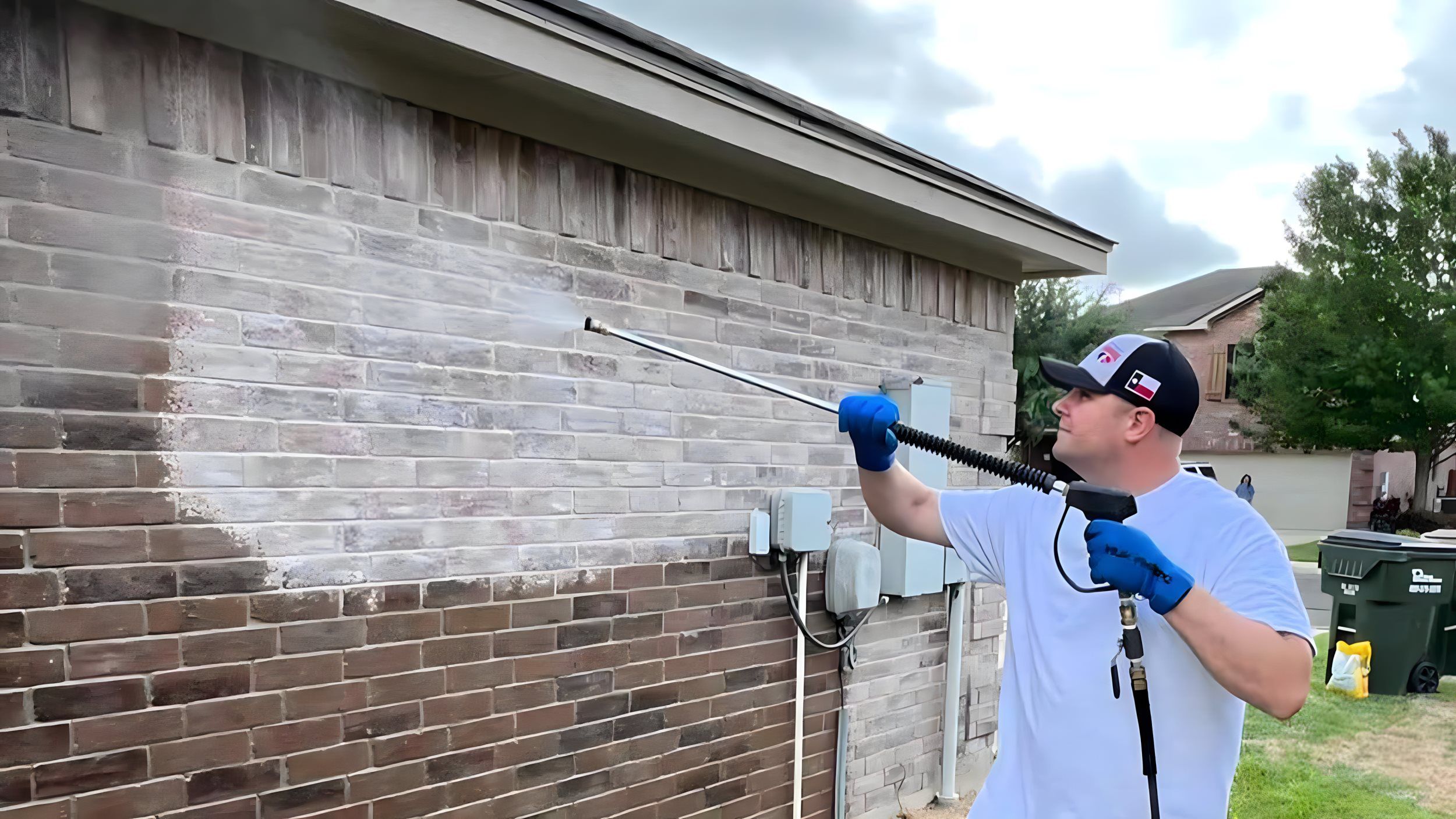 Residential Pressure Washing Pros Serving New Braunfels
When you need residential pressure washing that you can rely on, nobody outworks the herd! Bleu Bison Wash Solutions is the New Braunfels company that consistently delivers the best results.
Bleu Bison Wash Solutions is a New Braunfels pressure washing company with a reputation for always putting our customers first. We love this community, and there's nothing we wouldn't do to help our neighbors love their homes. Our residential pressure washing experts specialize in cleaning a wide range of exterior surface materials, and there's no stain or spot too stubborn for our pros!
If the time has come to get your property looking better than ever, we're the team to call! For residential pressure washing in New Braunfels, go with the experts at Bleu Bison Wash Solutions!
Are you tired of seeing dust, dirt, and grime take over your once beautiful house sidings? Our house washing technicians can get your sidings back to their original beauty and give them the protection they need, so they last you for years to come!
DIY window cleaning never seems to get the job done perfectly and often leaves smudges and streaks behind. Our residential pressure washing crew is proud to provide a top-notch window cleaning service that will get your windows picture-perfect.
If your shingles have seen better days, we're here to help! Our professional roof cleaning service is just what your shingles need to look better than ever and last you for a long time to come.
Concrete is a fantastic surface material that serves homeowners in myriad ways, but it can get filthy quickly. If your exterior concrete surfaces need a professional wash, contact our experts, and we'll get them spotless for you.
A clean fence will boost your curb appeal and make you appreciate your home much more! Contact our residential pressure washing crew and let us get your fence as beautiful as it was when it was brand new!
Decks are one of the star features of every home, but when they're covered with grime and unsightly substances, they can detract from your curb appeal and become a health hazard. Our deck cleaning treatment is the solution you need to get a spectacular deck once more that you'll never want to leave.
Do you have a patio or porch that could use affordable, professional cleaning? Pressure washing by Bleu Bison Wash Solutions will remove any eyesores or contaminants from your outdoor living space and have it looking as good as new!