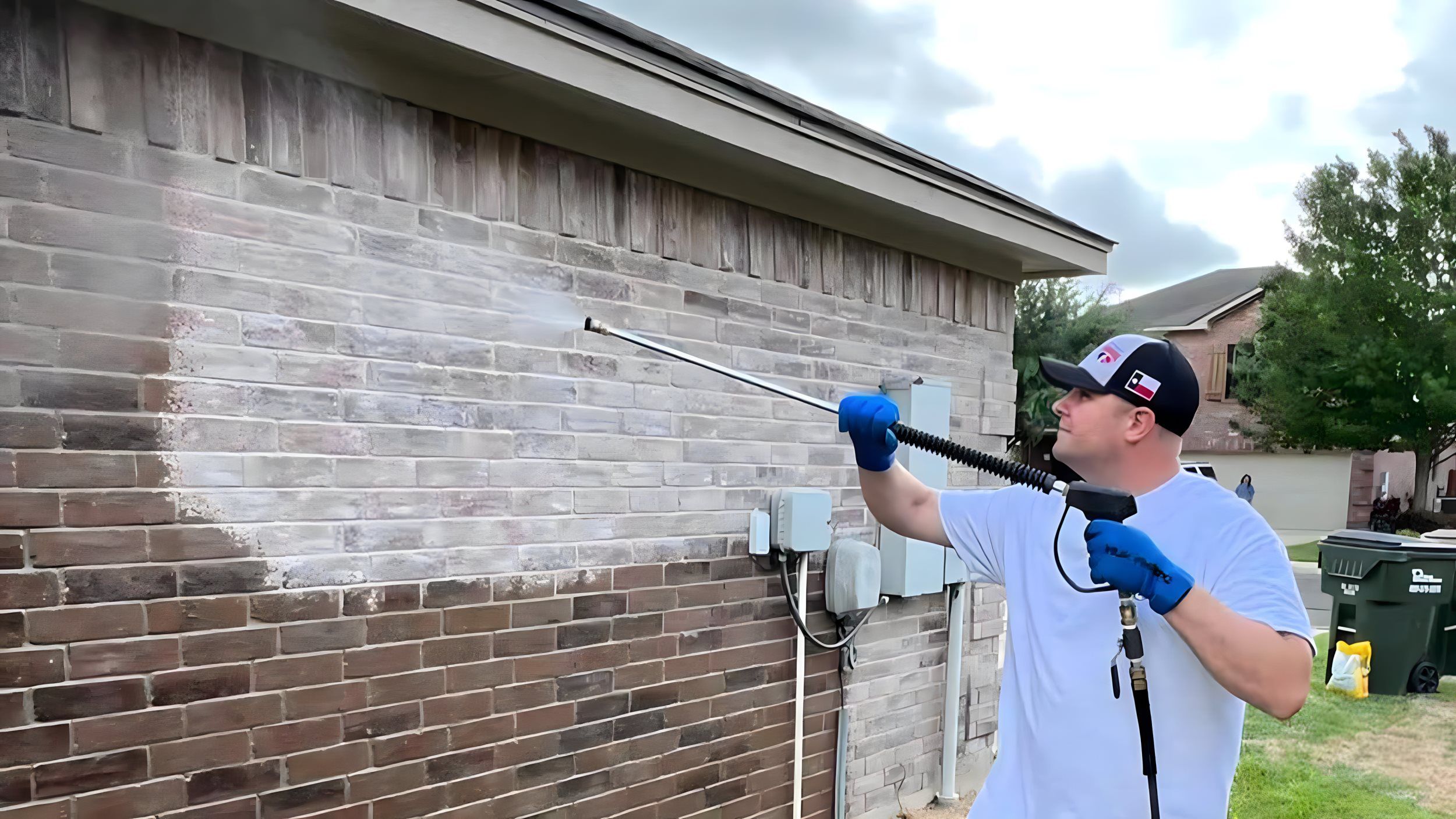 Window Cleaning For Sparkling Clean New Braunfels




Exterior Glass
Do you need your windows professionally cleaned in New Braunfels? Bleu Bison Wash Solutions is the professional window cleaning team you can rely on to get your windows more beautiful than ever!
When it comes to window cleaning and surface cleaning in this area, Bleu Bison Wash Solutions goes above and beyond to ensure our customers get the jaw-dropping results they deserve. We're proud to be the company folks here depend on when they want professional pressure washing for New Braunfels, and unlike other companies, we say what we mean and honor our commitments. We believe the job is never done unless the customer is delighted with what we achieve. When you rely on us, you can rest assured that our professional technicians will treat your property with the same care and precision that we would treat our own.
When the time comes to clean your windows, why bother with DIY techniques that won't get you the desired results? Contact the affordable window cleaning pros at Bleu Bison Wash Solutions in New Braunfels today by calling 830-730-8877.
Window Washer For Homes & Businesses
Regarding curb appeal, perhaps no other surface plays a more significant role than your house sidings. Beauty is in the eye of the beholder, but the condition that your house sidings are in can make a big difference in how visually appealing your home is. The problem with house sidings is that they're exposed to the elements all day, every day, and without their required maintenance, they'll lose their original beauty and start to break down. To keep your home as gorgeous as possible, the house washing experts at Bleu Bison Wash Solutions have the professional service you're looking for!
With our window cleaning service, you'll get experienced technicians with the professional gear needed to achieve long-lasting results. We use specialized equipment and cleaning solutions to clean away debris and eyesores, such as algae, smudges, dirt, and other materials. Once we've washed and squeegee-cleaned your windows, they'll be sparkling clean, and you'll love through them and at them!
Some of the benefits that our window cleaning service can provide you include the following:
Preventative maintenance that will extend the lifespan of your windows and protect them from scratches and other damages

Window glass that is more translucent without any streaks, smudges, or spots left behind


Beautiful windows that are cleaned with advanced formulas so they'll stay clean for more extended periods


More energy-efficient windows that do a better job of dissipating heat and filtering out UV rays
Pressure Washing You Can Rely On In New Braunfels
Besides window cleaning, don't hesitate to contact our pressure washing team for any other exterior cleaning service. We can combine any pressure washing treatments into a package to make your home or business look better than ever! Call on us the next time you may need: