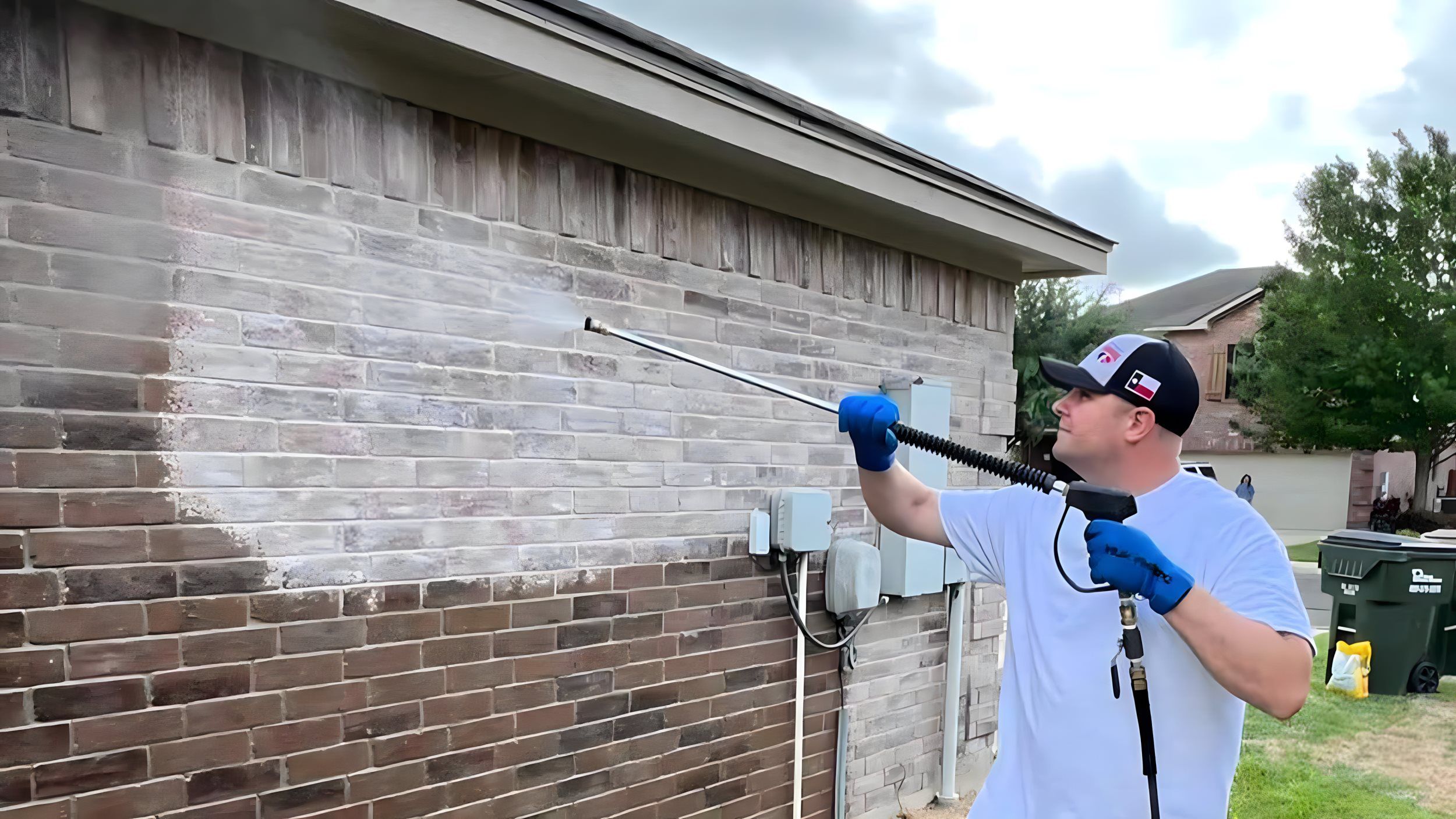 Fence Cleaning To Keep Your New Braunfels Perimeters Pristine
Are you tired of looking at a filthy fence surrounding your New Braunfels home? Then it's time to call the fence cleaning pros at Bleu Bison Wash Solutions!
Bleu Bison Wash Solutions is a professional team of surface cleaning experts proud to be the team people call when they need dependable pressure washing for New Braunfels. We love helping our neighbors get the curb appeals they deserve! When you rely on our technicians, you won't have to worry about crummy customer service or contractors who don't keep their word - we're professionals who believe in keeping our word and helping our community. Join the herd and call on Bleu Bison Wash Solutions and let us show you what an honest, professional pressure washing company can do for your home!
Keeping your fence gorgeous will go a long way toward maintaining your curb appeal. If you need professional fence cleaning in the New Braunfels area, contact Bleu Bison Wash Solutions at 830-730-8877.
Wood & Vinyl Fence Washing
Wood and vinyl fencing can dirty and fade quickly, and if they're left to the elements for too long, they can require costly repair or replacement work. As lovely as it is to have a fence surrounding our properties, having one comes with the responsibility of upkeep. The best way to keep your fence in perfect condition is with professional fence cleaning by Bleu Bison Wash Solutions!
Our fence cleaning experts are prepared to return your fence to its original beauty. We use state-of-the-art pressure washing equipment and cleaning solutions that won't damage your fence materials to achieve a refreshing clean that will make your fence look new. With our low-pressure washing system, you can trust our team to clean away years of gunk and grime no matter where it may be!
Why do people choose our fence cleaning service over any other?
Our technicians are dedicated to their craft and will treat your property with the precision and respect you deserve.

We use cleaning solutions that are non-toxic and won't harm your lawn, landscaping, or pets.

Our restorative pressure washing process will help protect your fence and extend its lifespan.

Fence cleaning by our team will get your fence materials spotless and improve your home's property value.


We'll clean away germs, allergens, or harmful bacteria on your fence.
New Braunfels Leading Pressure Washing Team
Bleu Bison Wash Solutions is the company you can depend on for all your exterior cleaning needs. We specialize in cleaning a wide range of surface materials, and our hardworking crew will never leave a project half-finished. If you need a pressure washing service besides or along with fence cleaning, ask our staff for a free estimate on treatments such as: