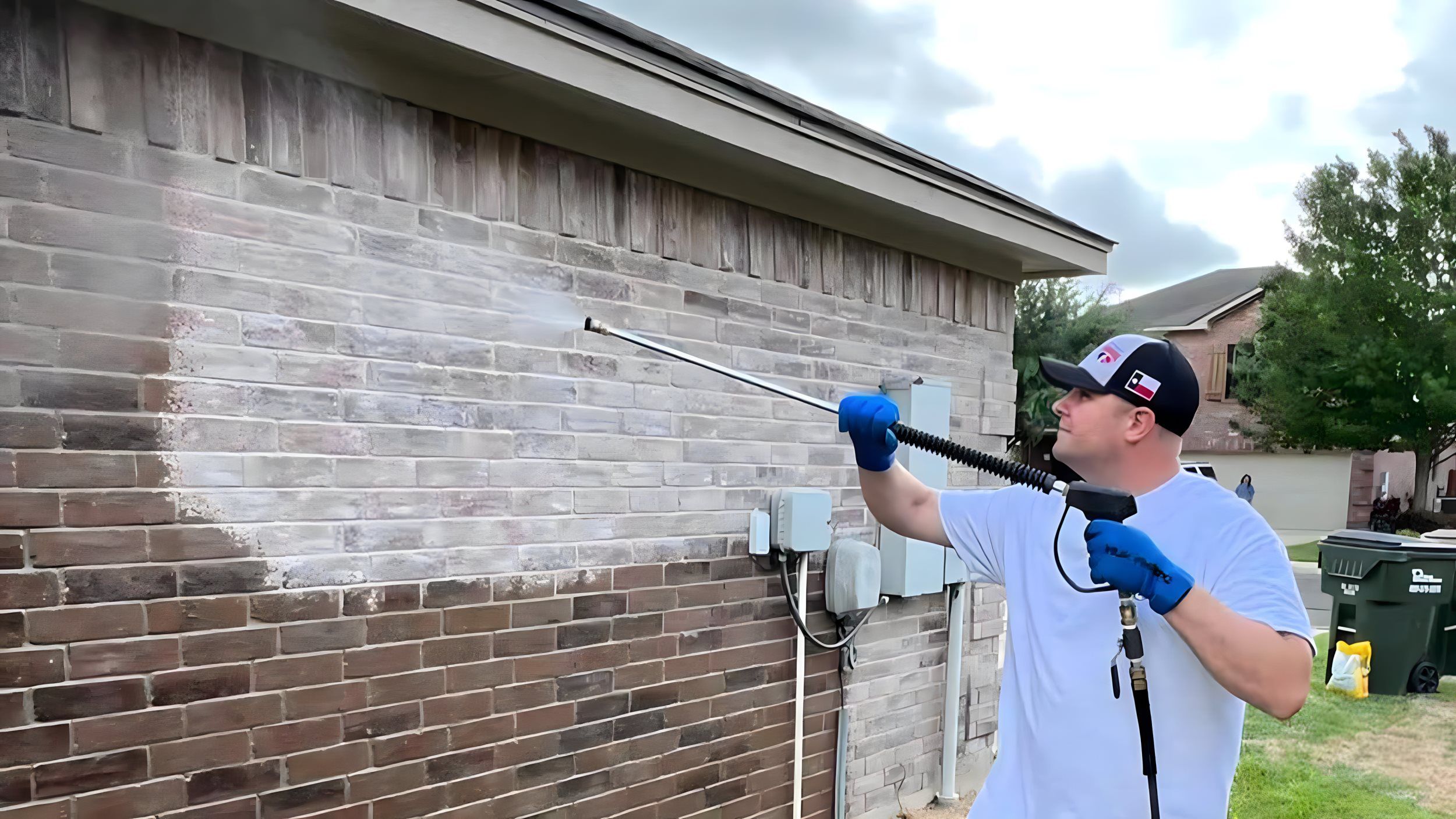 Patio Washing Creates Relaxing Outdoor Living Spaces In New Braunfels
Are you ready to relax on a nice, beautiful patio once again? If you're in the New Braunfels area, the patio washing experts at Bleu Bison Wash Solutions would be more than happy to lend you a hand!
Bleu Bison Wash Solutions is the company people can trust when they want reliable pressure washing for New Braunfels, and when it comes to patio washing, nobody else comes close! Our team of pressure washing specialists has everything they need to get your patio or exterior surfaces looking as good as new! People love our company because we're passionate about exterior cleaning and dedicated to giving our neighbors the top-notch services they deserve.
When you need your patio to look brand new again, Bleu Bison Wash Solutions is at your service. For expert patio washing in New Braunfels, give our team a call at 830-730-8877.
Porch Cleaning For Easy-To-Enjoy Exteriors
Porches and patios aren't invincible, and like every other surface that has to endure daily use and mother nature, they need professional maintenance from time to time. Patios are meant to be relaxed on and enjoyed, but they can lose their allure the more they get filthy. Grime, wear, and dirt can all collect in abundance on your porch or patio, and don't forget about germs! The good news is that with professional patio washing by Bleu Bison Wash Solutions, you can ensure that your porch or patio stays clean and healthy all year round!
Our patio washing service begins with an assessment of your patio so we can prepare the appropriate equipment and cleaning solutions required. We'll then apply a pre-treatment to loosen and lift up organic materials such as algae, dirt, and mildew. Our next step is to begin using specialized pressure washing systems to clean away the more stubborn marks and substances to achieve a fantastic shine.
What benefits can you expect from our professional patio washing service?
You'll enjoy a clean, beautiful porch or patio that will raise your home's curb appeal and improve your quality of life.

Our non-toxic cleaning solutions are perfect for cleaning away grime but entirely safe for your lawn, plants, and landscaping.

We will disinfect and sanitize your porch or patio to promote a healthier home environment.

With our patio washing, we'll clean away substances that can weaken or damage your surfaces so they can last you longer.
Pro Pressure Washing Services For Your Home
Patio washing is not the only professional service our experts provide! You can combine or schedule an appointment for many other exterior cleaning treatments as well. Give Bleu Bison Wash Solutions a call the next time you need services such as: