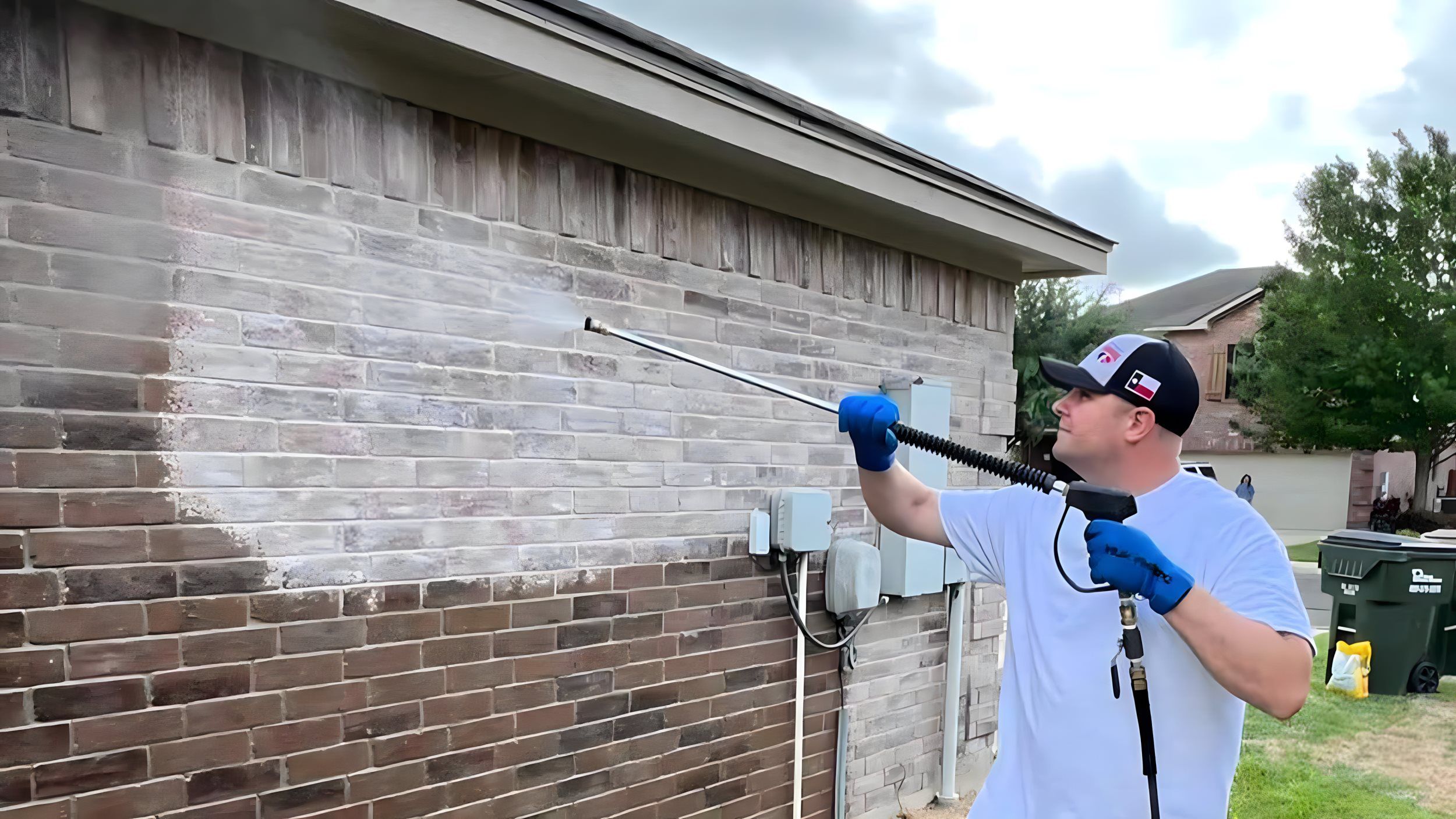 Having a clean, beautiful deck means you get to enjoy spending more time outdoors and relaxing in the sun, and if you're in New Braunfels, Bleu Bison Wash Solutions is the team you can call to make that dream a reality. Our professional deck cleaning service will restore the beauty of any deck and help you fall in love with your home all over again!
Here in Texas, life with a deck is always better than life without one! We love our outdoor living spaces, and we take a lot of pride in our homes. Bleu Bison Wash Solutions is honored to be the company people here trust the most when they need top-rated pressure washing for New Braunfels, and if your deck is starting to look a little rough, you can rely on our experts to bring it back to life!
If you're ready to get back to enjoying the comfort of your own deck, we're here to help! For professional deck cleaning that you can always rely on in New Braunfels, give Bleu Bison Wash Solutions a call at 830-730-8877!
Wood & Composite Deck Washing
Whether you have a wood or composite deck, its constant exposure to the elements means that whatever type of deck you own will need maintenance if you wish to keep it around. When decks get filthy, they can become an eyesore and a health risk for you and your guests, and one should also realize that a dirty deck detracts from their home's curb appeal. Professional deck cleaning by Bleu Bison Wash Solutions is what homeowners in New Braunfels depend on to keep their decks in gorgeous shape all year round.
Our deck cleaning treatment utilizes advanced pressure washing technology to clean every inch of your deck's surfaces. We can easily wash away algae, grime, and other unsightly materials, and our detail-oriented technicians won't miss a spot or leave any streaks behind.
With our professional deck cleaning service, you'll benefit from:
A spotless, beautiful deck that will enhance your home's overall curb appeal

A healthy, outdoor entertaining space that will be free from germs and bacteria

Superior deck protection that will help keep your deck durable for years to come

The elimination of slippery substances and other slick materials
Your Professional Pressure Washing Team
Deck cleaning isn't the only service we provide, and if you have other exterior surfaces that could use the help of a reliable pressure washing team, then you can count on Bleu Bison Wash Solutions. Talk to our friendly technicians today and ask us for a free estimate on professional services such as: