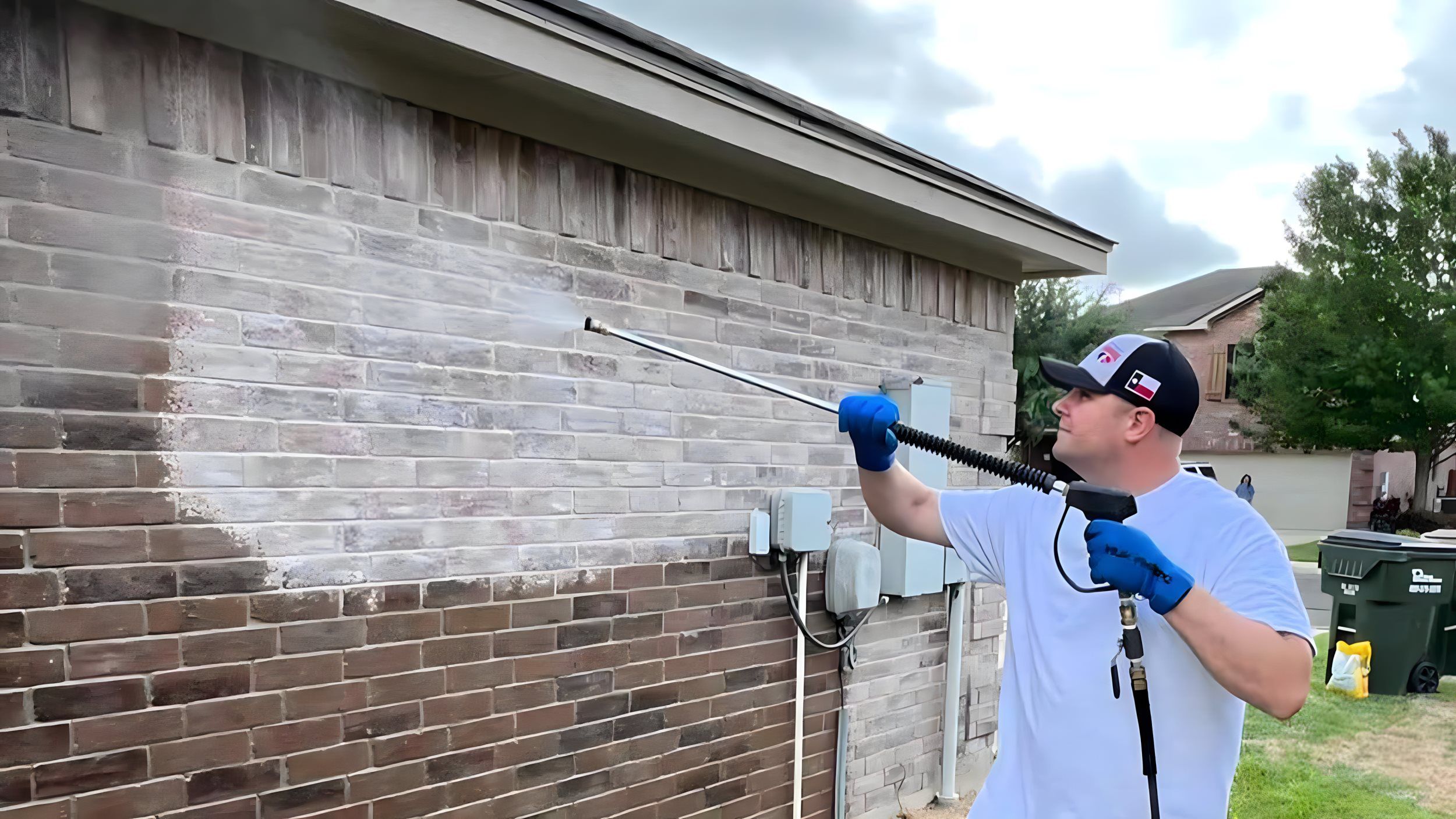 Concrete Cleaning For Well-Maintained New Braunfels Sidewalks & Driveways
Do you need your concrete surfaces in New Braunfels to be spotless again? Then Bleu Bison Wash Solutions has the professional concrete cleaning service you've been looking for!
Concrete is one of the most useful materials in the world, so it's no surprise that home builders all over the country rely on concrete to build all types of exterior surfaces. But concrete isn't invincible when it comes to wear and tear and the elements. Homeowners in this area depend on Bleu Bison Wash Solutions when they need professional pressure washing for New Braunfels. Our concrete cleaning treatment is the solution you can count on to get your concrete surfaces in immaculate condition. You'll find that when you hire our team of experienced technicians, your exterior surfaces will be safely rejuvenated and enhanced so you can continue to enjoy them for many years to come.
If your concrete has seen better days, it's time to turn back the clock! For reliable concrete cleaning in New Braunfels, call Bleu Bison Wash Solutions today at 830-730-8877!
Sidewalk Cleaning & Driveway Washing
The condition that your sidewalk and driveway are in will significantly impact your home's overall curb appeal and property value. These two surfaces can enhance your quality of life and your home, but unfortunately, they're also prone to getting very filthy. Suppose your sidewalk and driveway have become covered in eyesores and other substances. In that case, you can depend on the concrete cleaning pros at Bleu Bison Wash Solutions to return them to their original glory.
Our concrete cleaning process begins with a thorough inspection of the property to prepare our technicians and ensure the best results. Once our assessment is complete, we will start a pre-treatment that will loosen up any organic substances and contaminants on your concrete. Afterward, we use our advanced pressure washing technology to remove any stubborn materials and rinse them safely.
Some of the benefits that you can expect from our concrete cleaning treatment include:
Long-lasting protection for your concrete that will help prevent premature degradation

Clean and beautiful concrete surfaces that will elevate your home's curb appeal


Complete removal of slipping hazards and harmful contaminants


Thorough disinfection of your surfaces to promote a healthier home environment

Residential Pressure Washing You Can Trust
If you'd like to combine another professional pressure washing service with concrete cleaning, the team at Bleu Bison Wash Solutions can accommodate you. You can trust our experts to get your entire property looking better than ever, so don't hesitate to call our staff and ask for a free estimate on services such as:
Concrete Cleaning Articles
Concrete is fantastic, and if it weren't for concrete, we'd have much fewer sidewalks and driveways in the world. Because concrete is so durable, it's no surprise that property developers rely on it for all types of surfaces. But concrete is far from invincible, and without […]